Prof. Andrew Steer, Co-Chair of SAVAC, delivers a lecture on "Development of Strep A Vaccine" at IVI
Location: Seoul, Republic of Korea
Date: September 02-06, 2019
Type of Event: IVI International Vaccinology Course
The Co-Chair of SAVAC, Andrew Steer, was invited to deliver a lecture on 'Development of Strep A Vaccine' during IVI's 19th International Course of Vaccinology 2019. In addition to 134 trainees from 49 countries, the five-day course brought together 41 individual experts from academia, government, industry, and non-governmental organizations, thereby establishing a comprehensive overview of vaccinology with a focus on practicality.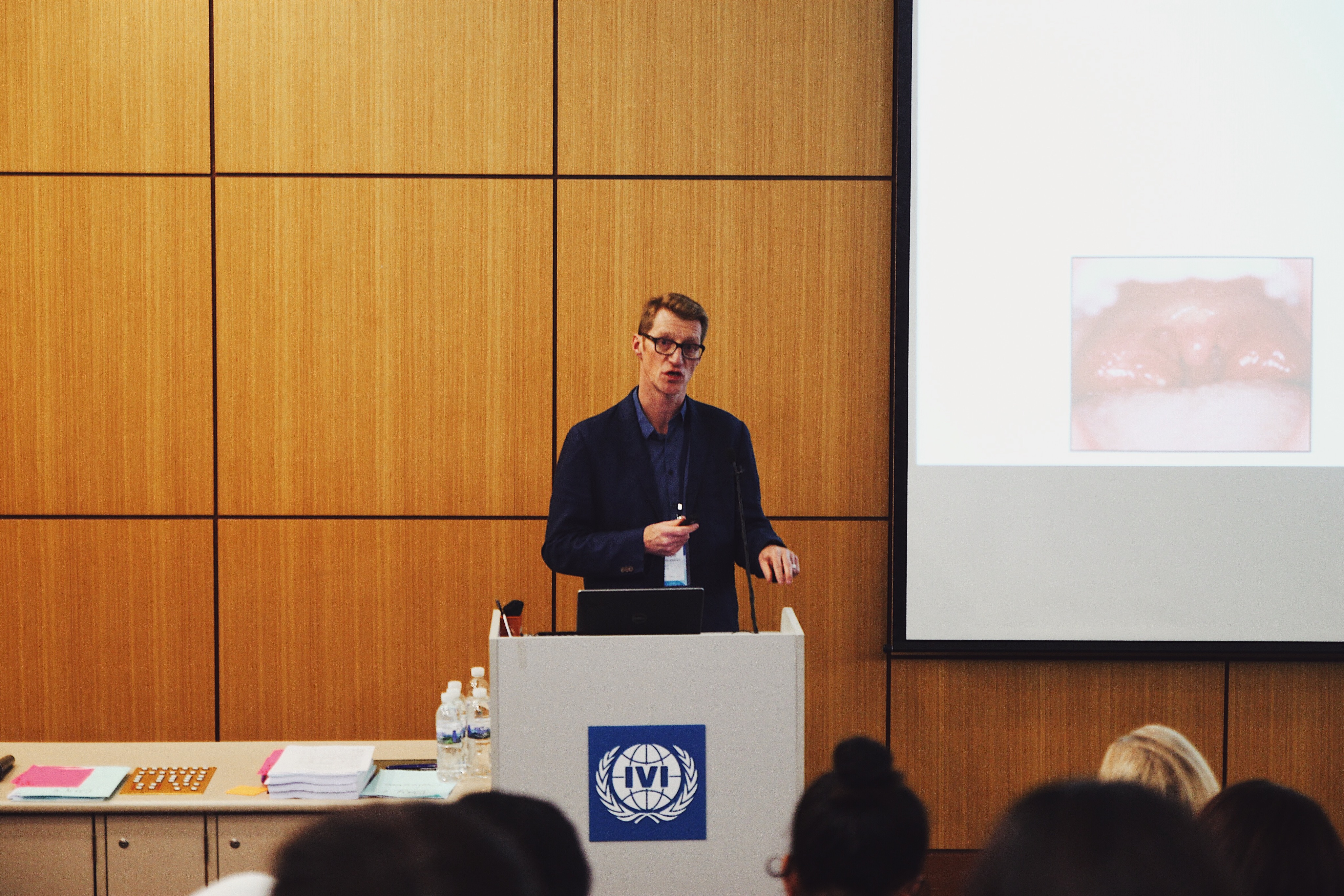 Prof. Andrew Steer, IVI International Vaccinology Course, September 2-6, 2019.
On September 4, 2019, Prof. Andrew Steer covered a wide spectrum on Strep A vaccine development from discovery to delivery, to help increase developing nations' capacity in vaccine research and immunization.
"The Group A streptococcus (GAS), Streptococcus pyogenes, is the biggest infectious killer that no one has heard of. Infection with GAS causes 500,000 annual deaths," he said. "The enormity of this problem stands in contrast with resources available to develop a vaccine for GAS. GAS vaccine funding as well as develop documents justifying investment in GAS vaccines at business and policy levels, will fill a critical need."